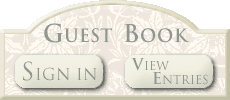 Thank you for visiting my gallery. 

Contact me with your questions and for purchase information.

 Please sign the Guest Book if you would like to be informed of upcoming events where you can see my work in person or just to let me know you stopped by.

Charlotte Van Zant - King

509.250.2655

PO Box 1232

Goldendale, WA 98620

snowcreekstudio@gmail.com

Please come and meet me and see my work at these venues.

Gorge Artists Open Studio Tour - April 22 to 24th - Klickitat County Washington - at The Dalles Art Center